OCTOBER 2019 RWCC Meeting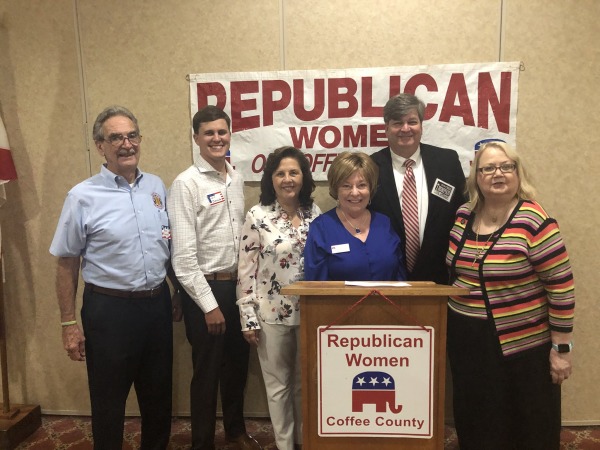 Left to right: CW4 (Ret) Bob Cooper, candidate for CD2 Representative Will Dismukes, RWCC 1st VP Robin Foy, RWCC President Johnna Roberts, candidate for AL Court of Civil Appeals Bill Thompson, and candidate for AL Court of Criminal Appeals Beth Kellum.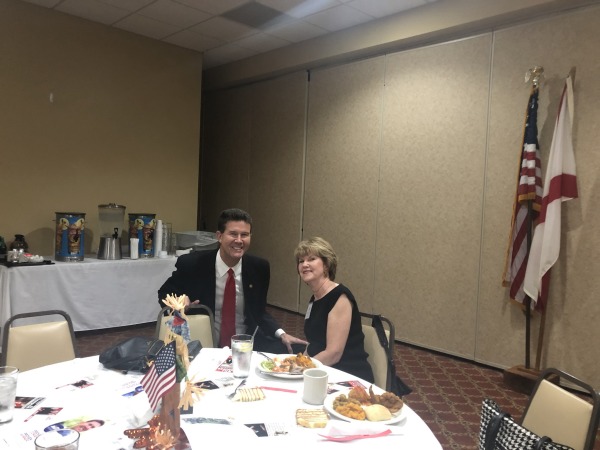 Pictured left to right: Dale County Republican Committee Chairman Dave Madden, Tim and RWCC Caring for American Chair Lisa Beebe.
Senate candidate John Merrill and RWCC Chaplain Virginia Howard.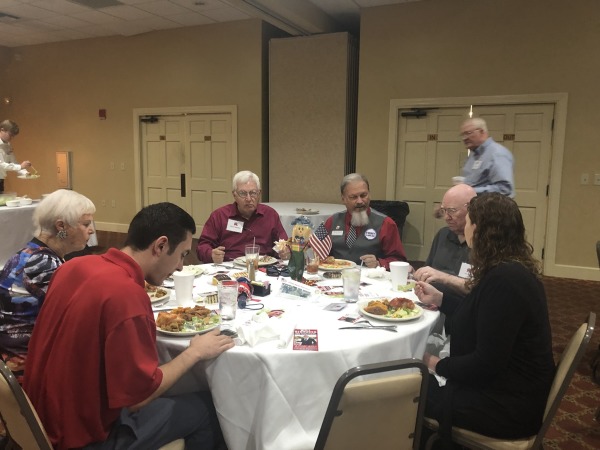 Left to right: Jesse Battles, Jacque Hawkins, Dave Madden, Travis Parker, Al Apel, and Laura Creazzo.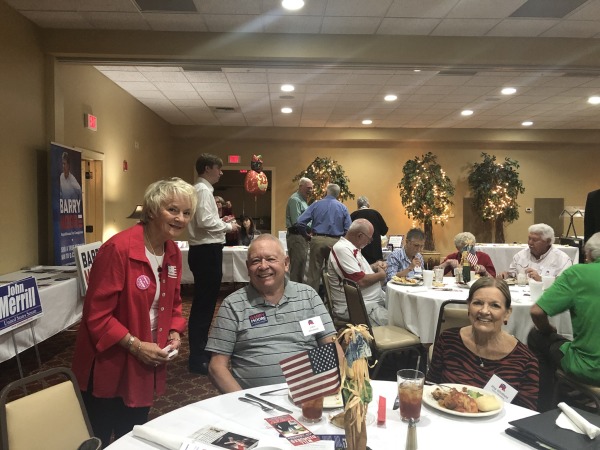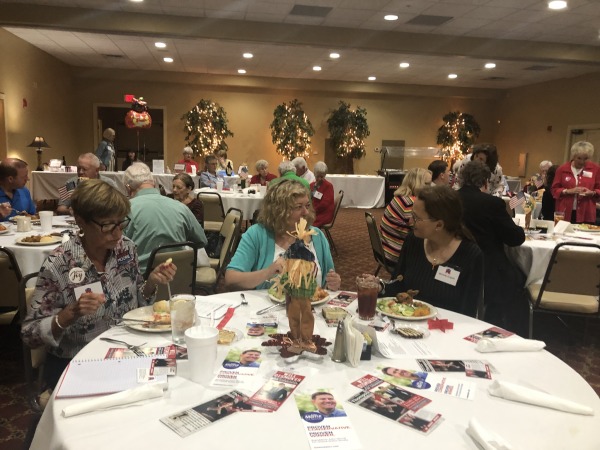 Enjoying lunch, left to right: Sue Neuwien, Phil Grich, and Michelle English.
Left to right: Buddy Keen, Lisa Beebe, Iris Keen, Donna and Harold Skelton.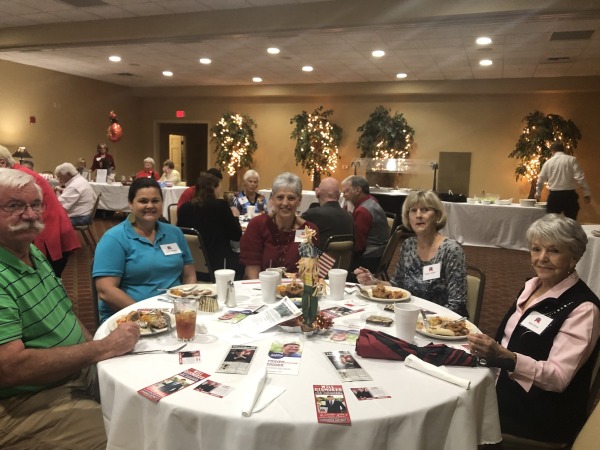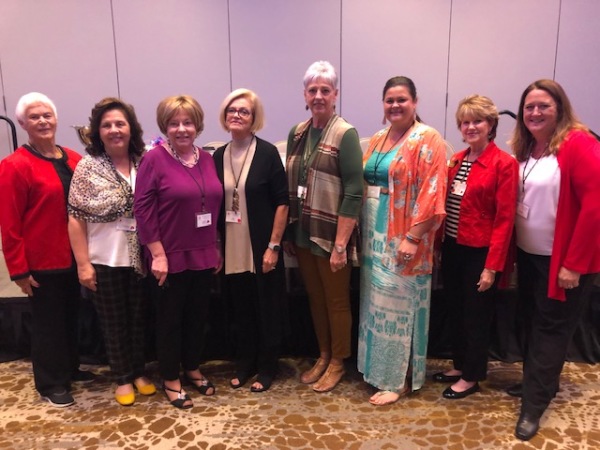 RWCC members who attended the AFRW Biennial Convention (left to right Jacque Hawkins, Robin Foy, me, Jan White, Hilda Allen, Laura Rowell, Virginia Howard, and Lisa Bebee.

Left to right: Tim Allen, Laura Rowell, Hilda Allen, Kathy Wilson, and Nell Sims.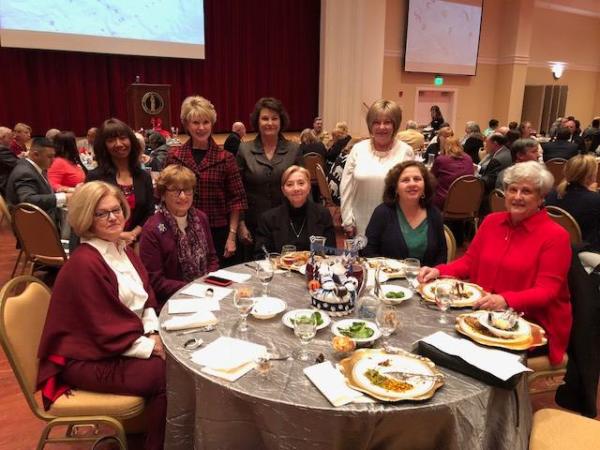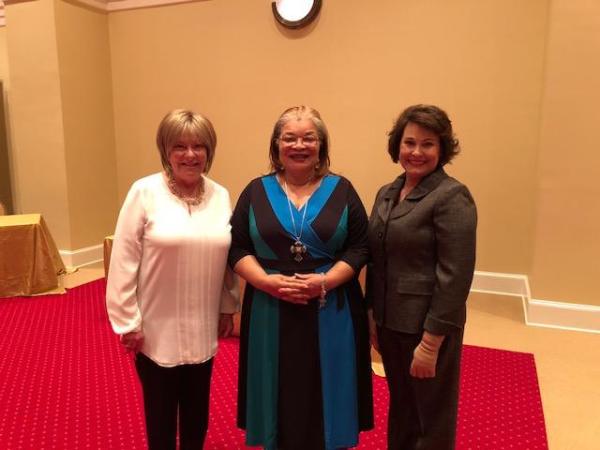 Johnna Roberts and Shawn Young had the honor of meeting Dr. Alveda King, who was the keynote speaker at the WEPS Banquet.
.
RWCC was a major sponsor of the Wiregrass Emergency Pregnancy Services Fundraiser banquet held January 29 at the Enterprise Civic Center:  Pictured left to right, seated:  Jan White, Sue Neuwien, Elaine Ridenour, Robin Foy, Peggy Autrey.  Standing:  Diana Cruz, Virginia Howard, Shawn Young, and Johnna Roberts.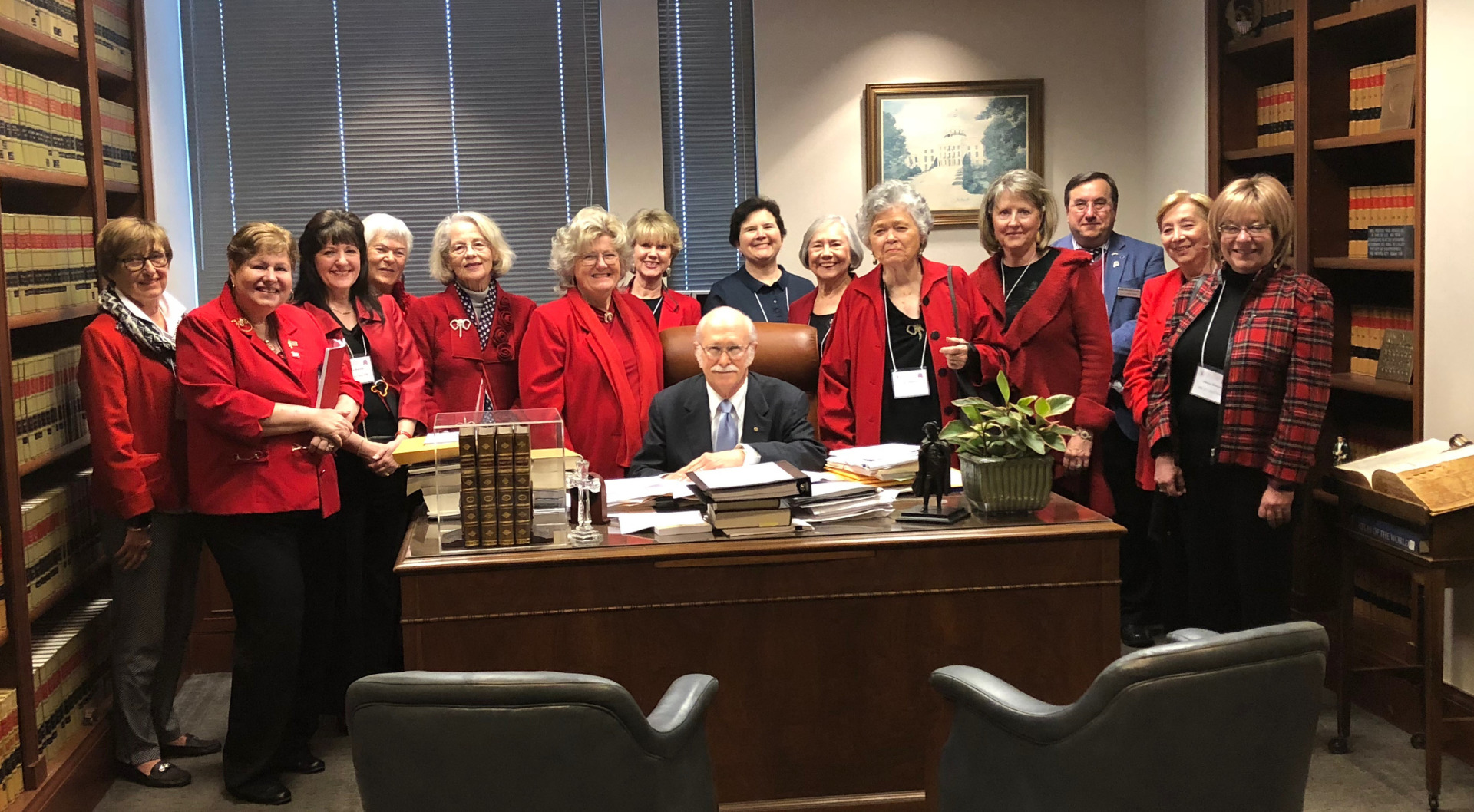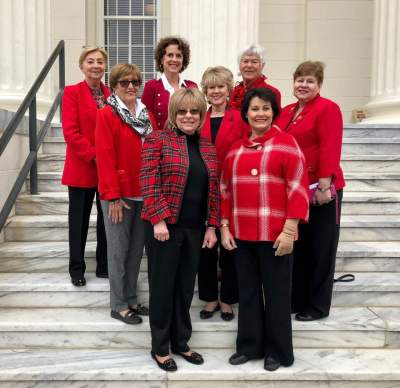 Day 2 of Legislative Days included a tour of the Alabama Judicial Building and lunch hosted by Supreme Court Chief Justice Lyn Stuart.  Attendees were also invited into Justice Parker's office for a visit and photo.  RWCC members included in the photo are Sue Neuwien, Carol Boylston, Jacque Hawkins, Virginia Howard, Elaine Ridenour and Johnna Roberts.
RWCC members on the Capitol steps at Legislative Days.  Left to rt, front row:
Johnna Roberts and President Shawn Young;     2d row, Sue Neuwien, Virginia Howard, Carol Boylston; 3d row:  Elaine Ridenour, Shawn Reeves, and Jacque Hawkins.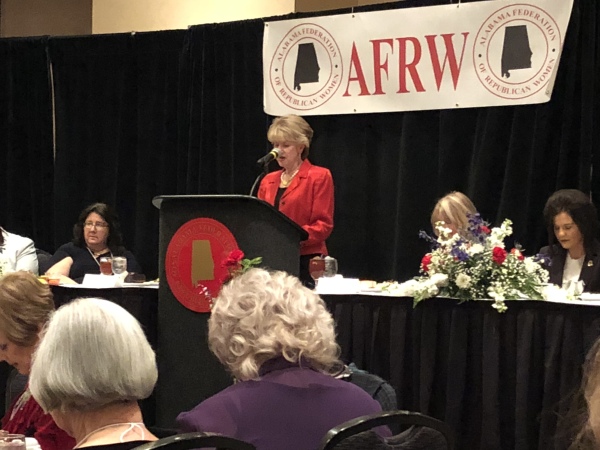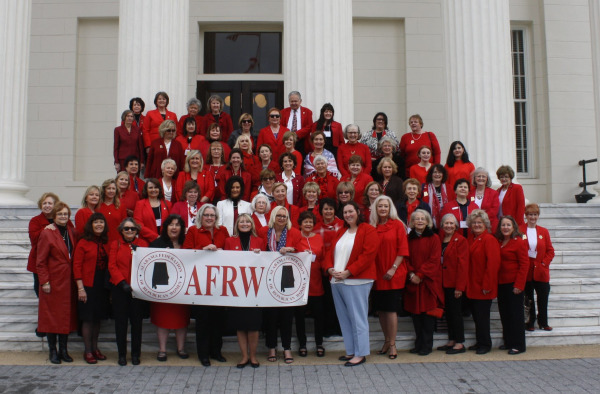 AFRW Chaplain Virginia Howard gives the invocation at AFRW Legislative Days banquet.  Virginia is also RWCC's Chaplain and a past AFRW President.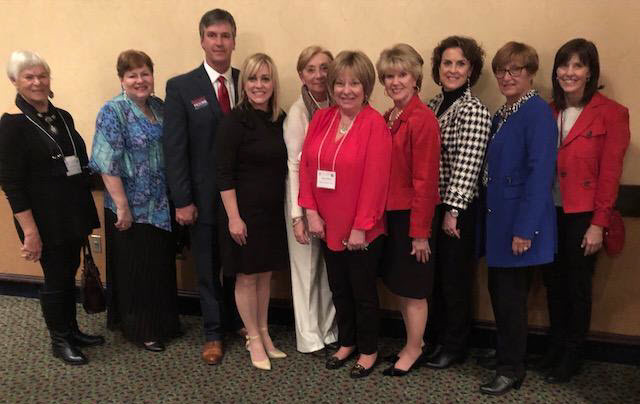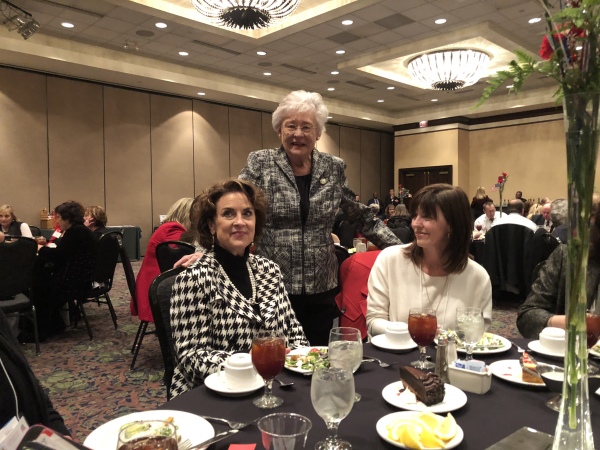 RWCC members attended the Legislative Days banquet where Governor Kay Ivey was the keynote speaker.  Pic left to rt:  Jacque Hawkins, Carol Boylston, State Representative Barry Moore, Heather Moore, Elaine Ridenour, Johnna Roberts, Virginia Howard, Shawn Reeves, Sue Neuwien, and Kimmie Stafford.
Governor Kay Ivey stopping by RWCC's Camellia Club table to say hello.  Pictured with Governor Ivey are Shawn Reeves and Kimmie Stafford.